Fiabee is another newcomer to online sync and backup.  Where they attempt to distinguish themselves is by offering the ability to automatically backup all of your social networking accounts (Facebook, Twitter, Flickr, etc…).  They are currently in private beta but you can sign up here.
Welcome to the Private Beta. Enjoy the enhanced Fiabee!
After you've registered, you'll be allowed to install our new desktop app and enjoy its tools:
Fiabee will let you sync across all your devices and share with anyone your local folders with just one click.
Not just sharing, Fiabee provides full control of your shared folders by assigning individual permissions to control who is allowed to read, edit or delete your shared files!
It does not stop here! Fiabee connects with your Google Docs account, so anything you modify will appear on the other side.
Finally, we let users aggregate all their photos, contacts and files, which are dispersed across Internet, in one single place: Fiabee. Facebook, Flickr, Picasa, LinkedIn, Twitter and Google Contacts are available right now!
You can earn up to 9 GB of free space by referring your friends (250 MB per referral).
Fiabee for Android

All of your data where and when you want it
Take pictures from your Android and upload them directly to your Fiabee account.
Automatic transfer of all of your photos to the cloud: any time that a wifi connection is detected, it will start a bulk upload of your photos.
Send files directly from your laptop to your Android with the Drag 'n Drop capabilities of the Fiabee HTML5 Chrome app.
Access your data that sprinkled across all other devices, search across –even offline-, and share with any of your contacts using a share-link to be sent by email, Facebook, Twitter or LinkedIn.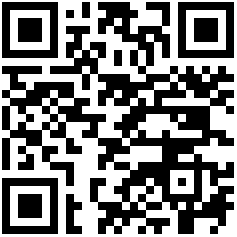 How to install Fiabee Beta from your Android
Three easy ways to make it:
From your browser, open Android Market and install Fiabee.
From your own Android device, open the Market and search for "Fiabee".
Get directly into the Market by reading following QR code from your Android.
Note: If you have created your account directly from the Fiabee Chrome App by using Google or Yahoo OpenID and you need to access Fiabee from the Web or Android, you'll have to set your Fiabee password.